Before treatment, the Cryochamber is pre-cooled and you'll be asked to remove all metal from any piercings on your body. Diamond Mist supplies the clothing needed for the treatment which includes booties, mitts, and more. Once in the chamber, the floor will rise up until your head is outside of the chamber. Next, you'll remove the robe and hand it to the attendant.
During the session, bursts of nitrogen are released every 10 seconds. The temperature in the chamber is maintained at -170 degrees F throughout the session.
After the treatment, you may experience marked improvements in pain and joint discomfort. Most patients also experience an endorphin release resulting in a feeling of wellness and energy normally associated with intense exercise. Whole Body Cryotherapy (WBC) relieves pain and symptoms related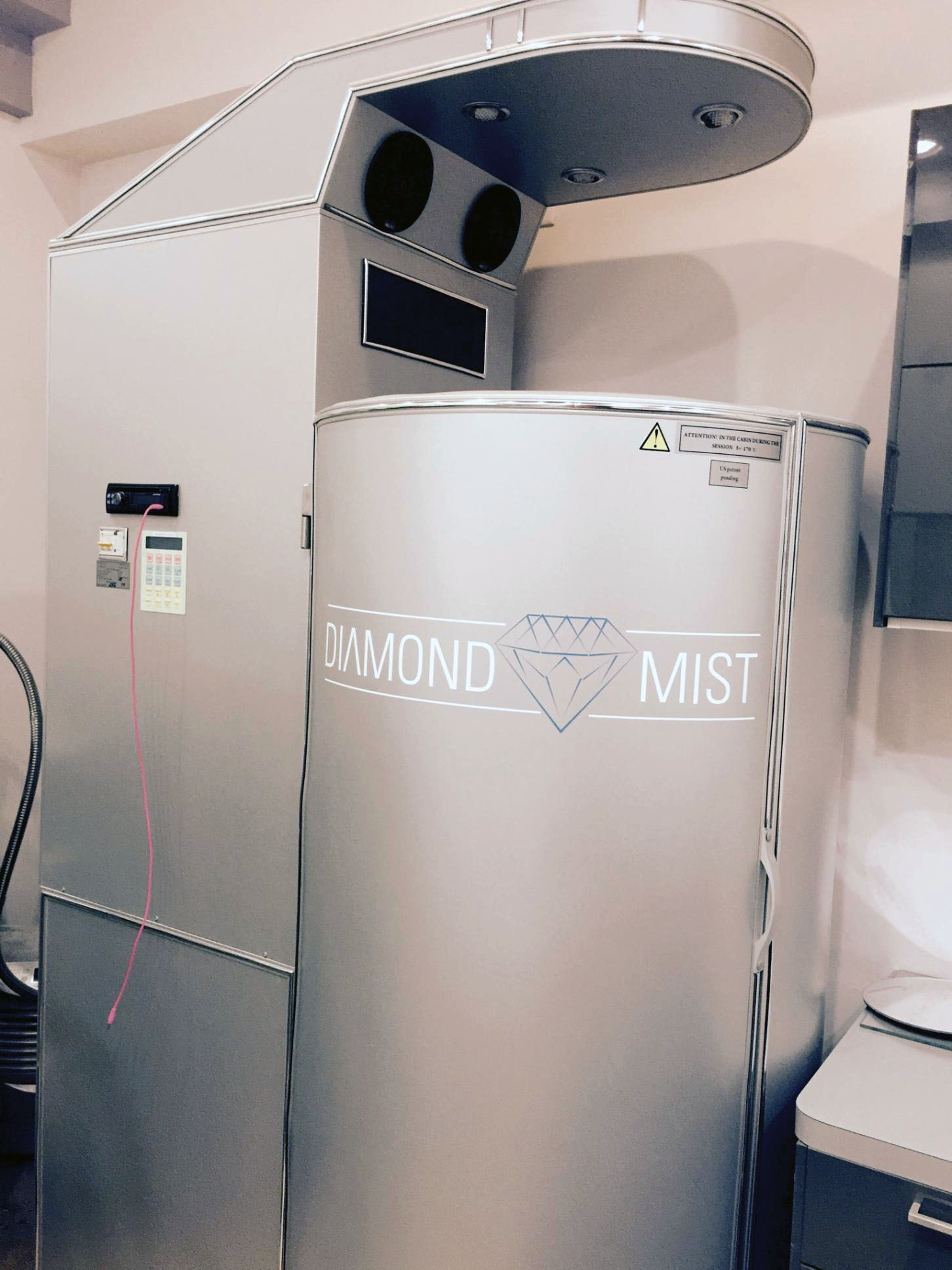 Other benefits of WBC are weight loss assistance, healthier skin, and more energy. WBC promotes the body's healing process allowing for a natural reduction of inflammation.